Welcome
Welcome to the website of Gordon Wilson, one of Scotland's most exciting contemporary artists.

About The Artist
Gordon Wilson was born in 1968 and grew up in Glasgow, where he is now based. He studied at The Glasgow School Of Art, and has worked in the art industry for many years as a designer, picture framer and artist.
Gordon's subject matter ranges from quirky portraiture to emotive land and seascapes, and his deep love of the west coast of Scotland shines through in his evocative work. Gordon paints from the heart; his expressive oil paintings reflect the ever changing moods of both the countryside and the artist himself.
Demand for Gordon's colourful artwork continues to grow, and today his work can be found in both corporate and private collections across the world. He exhibits in leading art galleries throughout the UK and has participated in several solo exhibitions and numerous group exhibitions, including The Royal Glasgow Institute and The Paisley Arts Institute.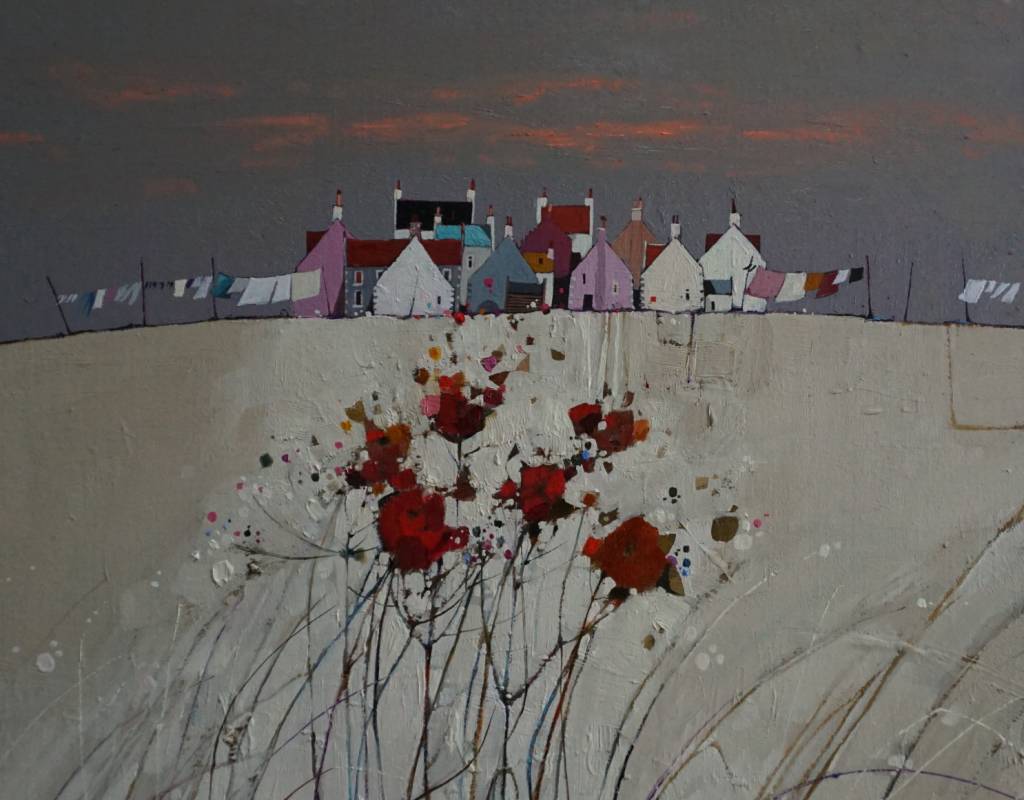 News
'2017 was a whirlwind year, with exciting and successful solo and group exhibitions. My two solo exhibitions with The Annan Gallery, Glasgow and The Fotheringham Gallery, Bridge Of Allan, were hugely enjoyable, it's always great to see my work being so well received. I also took part in several group shows, including The Whitehouse Gallery, Kirkudbright; The Smithy Gallery, Blanefield; The Strathearn Gallery, Crieff and The Red Rag Gallery, Bath, to name but a few. I am delighted to be a permanent gallery artist at The Biscuit Factory in Newcastle again this year having had a wonderful solo exhibition in their Cube Gallery. Once again Eduardo Alessandro Studios in Dundee will be taking my work to the London Art Fairs in Hampstead and Battersea (dates on the exhibition page). I have a selection of paintings currently on show at The Doorway Gallery in Dublin, my first representation in Ireland, which I'm delighted about. As well as various group exhibitions I am now back at my easel working towards a two-person show at The Lemond Gallery, Bearsden, previewing on the 21st April and a solo exhibition at The Annan Gallery, Woodlands, Glasgow in the autumn. I am also excited to announce I will be launching a selection of signed, limited edition prints later in the year.'