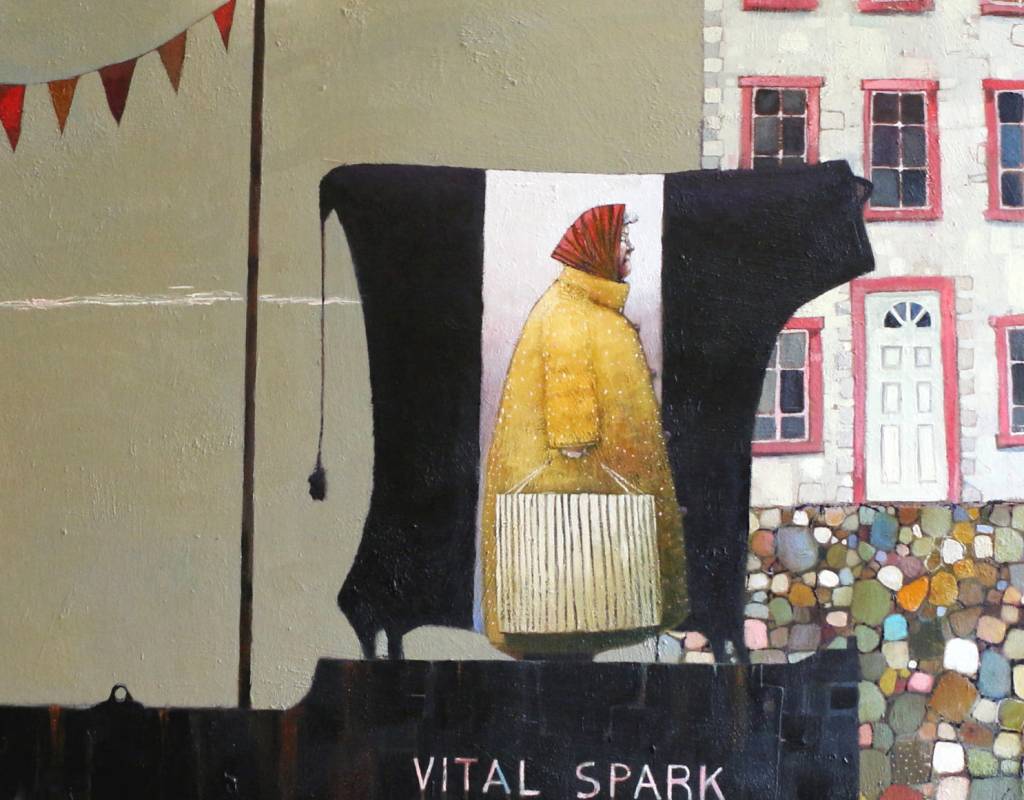 Belties, Biddies and Boats
"I'm often asked where the inspiration for my work comes from, especially my Belties , Boats and Wee Biddies. The Belted Galloway are an iconic breed and a favourite of mine. Although native to Dumfries and Galloway they can be found all over Scotland in my paintings and regularly make it onto my Clyde Puffers as a helmsman or a ships mate.
My parents lived in Inveraray, I loved visiting and seeing the 'Vital Spark' moored at the jetty. Puffers have always fascinated me, the solid, industrial majesty of the hull and the huge sheets of steel held together with massive rivets are a joy to paint.
As for my Wee Biddies, it's difficult to say....I remember seeing an old lady walking down Sauchiehall Street on a hot summers day, wearing a coat and headscarf, it struck me she always wore the same outfit whatever the weather and the image stuck in my head! I like to put my wee biddies on boats and in fields and send them on adventures!
Below are some examples of sold work. Any of which can be used as a basis for commissions.